1881 Flood
The Missouri River continued to flow in a 'great bend' near the same spot until spring of 1881, when massive ice gorges broke upriver and blocked the downriver flow. The deluge of ice and floodwater destroyed old Vermillion, cut off the bend, and carved a new channel across the land south of the original river channel.
No longer a riverboat landing, the town of Vermillion was rebuilt above the bluff by people made mindful of the power of the living River.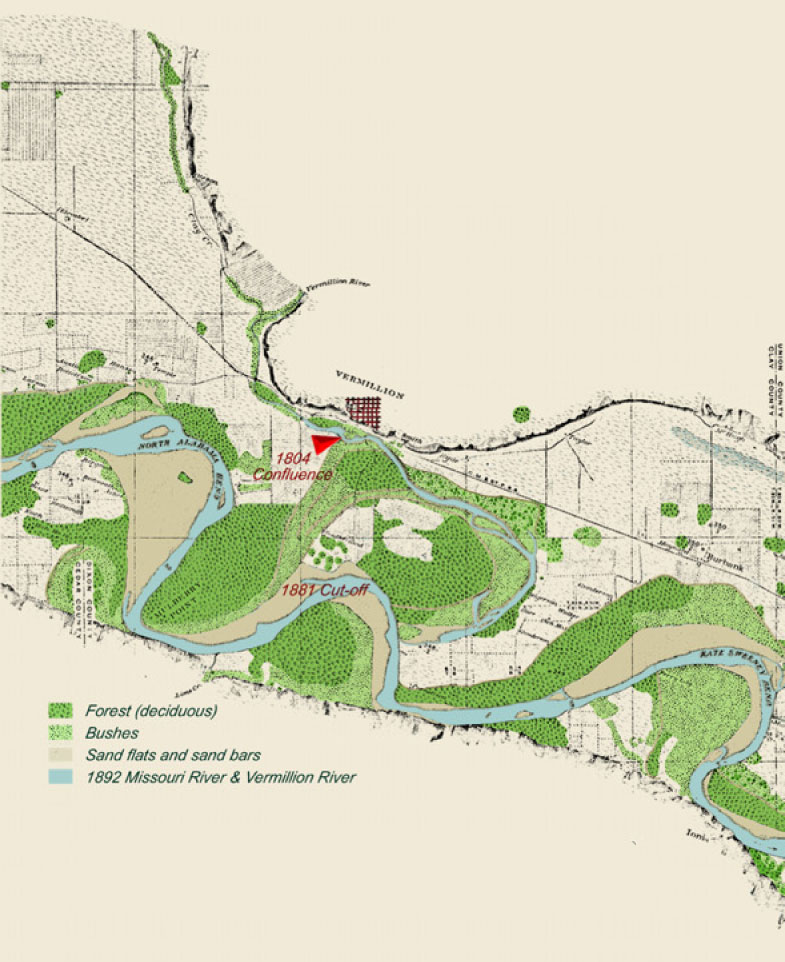 1881 Missouri River channel cut-off shown on 1895 Missouri River Commission Map
The River Today (2004)
After the 1881 flood, the Vermillion River adopted part of the abandoned bend of the big River's old meander and lengthened its path to confluence with the Missouri River.
In 2004, the bicentennial of the Lewis & Clark Expedition, the Vermillion River's mouth was about 3.5 miles southeast of the old White Stone River's mouth at its 1804 confluence with the Missouri River near this Cotton Park site.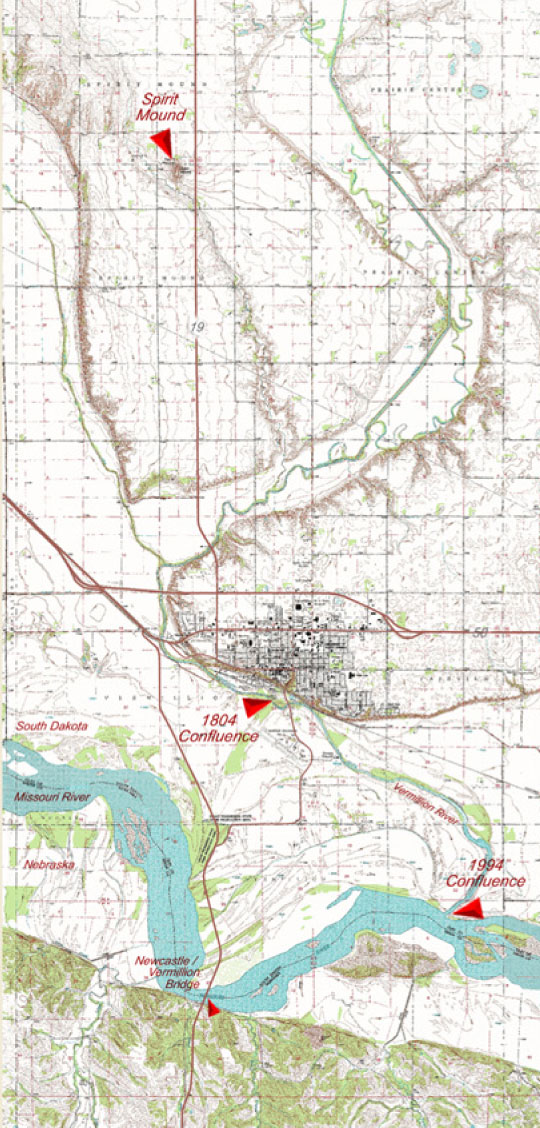 Confluences & Spirit Mound shown on U.S. Geological Survey 1994 topographic quadrangles

Detail of Clark's Route Map interpreted on Farm Service Agency 2003 aerial photograph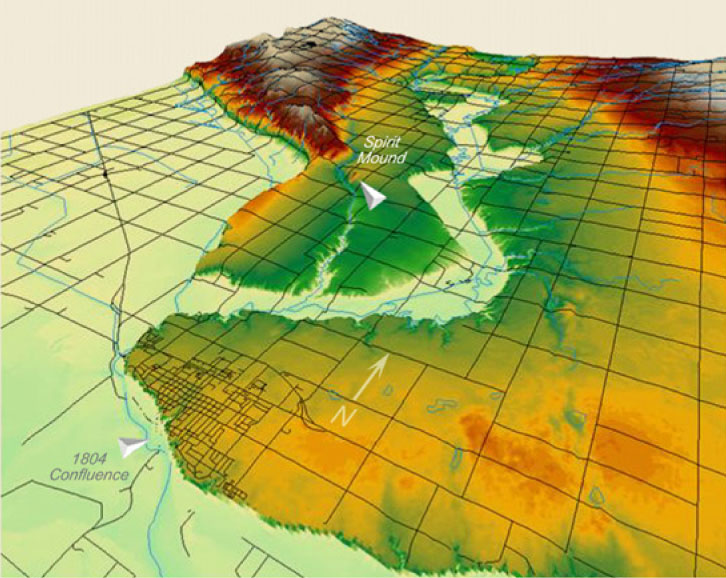 View toward Spirit Mound shown on digital elevation model (20x vertical exaggeration)