All funds from merchandise are used by the trust for restoration of Spirit Mound and other Trust activities.



2017 Northern Harrier Pin, $10


2016 Bobolink Pin, $10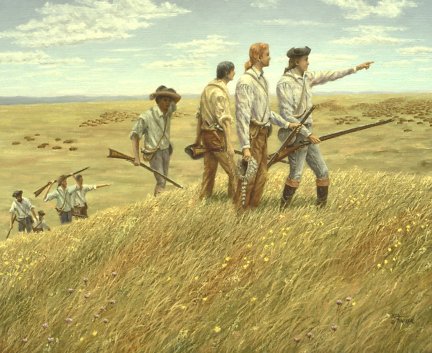 LEWIS AND CLARK PRINT

This beautiful depiction of Lewis & Clark standing on Spirit Mound was created by acclaimed historical artist Ron Backer. It is entitled "Lewis and Clark's Spirit Mound." The print measures 20"x24". $100
Download and complete the Order Form and mail it, with your check or money order to the address below.
If you cannot download the form, you may just send your check or money order with your complete name and address and note indicating the item you would like to order.
SPIRIT MOUND TRUST
P.O. BOX 603
VERMILLION SD 57069